As a legal translator specializing in contracts, I'm always eager to learn more about contract drafting, whether in English or in French. To start 2022 off right, I attended "HTC Contract Con," a legal conference organized on January 13-14 by How to Contract — Laura Frederick's training platform dedicated to contract drafting and negotiation.
---
Table of Contents
---
How to Contract: Background Information
In 2020 Texas-licensed attorney Laura Frederick started posting daily contracting tips on LinkedIn with the hashtag #HowToContract, leveraging her 25 years of experience negotiating commercial contracts. Her clear, accessible posts are a good way to discover or go further into some concepts of US contract law.
Today, How to Contract is both the name of a website where Laura offers contract training and that of a professional network for people — lawyers and non-lawyers alike — interested in the topic. Both tools promote best practices for drafting and negotiating contracts.
The HTC network should be particularly useful to young US attorneys, who often deplore a disconnect between their legal education and employers' expectations.
Laura Frederick designed the "HTC Contract Con" conference as a solution to this problem. The idea was to offer a practical learning experience focused on contract fundamentals and professional skills.
Sessions and Speakers
This first edition was held over two days. Each of the 16 sessions lasted 30 minutes and included a recorded presentation followed by live Q&As.
While most of the sessions focused on specific provisions (limit of liability, intellectual property, SaaS provisions, etc.), others dealt with more general aspects such as contract drafting, the negotiation process, and dispute resolution.
Sessions of January 13:
Contracts in the Real World by Laura Frederick,
Contract Definitions by David Fligor (Partner at Paradigm Counsel),
Better Contracts with Better Writing by Ross Guberman (President of Legal Writing Pro),
Limit of Liability Provisions by Jonathan Perkel (General Counsel of Qapital),
Indemnification Provisions by Laura Frederick,
Hardware and Patent Provisions by Stephen Kong (Partner at Winston & Strawn),
SaaS-Specific Provisions by Hebe Doneski (Founder of 108 Legal),
Intellectual Property Provisions by Gabe Meister (Founder of Meister & Steiner).
Sessions of January 14:
Contract Negotiation Process by Nada Alnajafi (Founder of Contract Nerds),
Optimizing Word+Tech for Contracts by Joe Regalia (Professor at University of Nevada-Las Vegas School of Law and Co-Founder of Write.law),
Software License Provisions by Chad King (Partner at King Fischer),
Confidentiality Provisions by Marcia Narine Weldon (Director of the Transactional Skills Program at University of Miami School of Law),
Statement of Work by Sue Bunnell (Senior Vice-President and Managing Counsel at Wells Fargo),
Dispute Resolution Provisions by Cheryl Mullin (Shareholder at Mullin Rybicki),
Boilerplate Provisions by Laura Frederick,
Managing Vendor Disagreements by Lisa Lang (General Counsel of Kentucky State University) and Laura Frederick.
How to Contract Conference Bonus
In addition to access to the How to Contract conference, tickets included:
a 349-page PDF file with the slide decks and additional content shared by the speakers (such as Joe Regalia's reference sheets),
30-day access to a replay of the presentations (including the live Q&As),
30-day access to a directory of Laura's contract tips, sorted by topic — a more convenient way to find them than digging through her LinkedIn posts!
Last but not least, the conference could grant attorneys in the US Continuing Legal Education (CLE) credits.
I found the replay very useful since the conference took place between 5 and 9:30 p.m. in France. After a day's work, I had a little trouble staying focused — especially as some of the speakers talked pretty fast. Being able to watch some of the presentations again at my leisure and to flesh out my notes was very convenient!
A Translator's Takeaways
This conference was a gold mine of information and an excellent surprise! I knew it was going to be a success, but I got much more out of those 8 hours than I expected.
As a legal translator, what I learned during this conference will help me:
better understand my clients' needs,
look even more critically at the contracts I translate,
feel confident enough to point out some issues in contracts that I normally wouldn't (as Laura says, "See something, say something!"),
decide where to focus my Continuing Professional Development (CPD) efforts, as it exposed some topics that I'd like to learn more about to further enhance the quality of my services.
The speakers did an excellent job summarizing their vast knowledge into 20-minute presentations to share both an overview of their topic and practical tips that could be applied "in the real world," as Laura put it. I was especially impressed with Marcia Narine Weldon, who managed to fit into such a short time the contents of a 5-hour training on confidentiality clauses!
As some of the speakers remarked, HTC Contract Con set the bar very high for legal conferences, and I can't wait to find out what the next edition — which will take place in 2023 — has in store. Until then, I look forward to other CPD opportunities in my areas of specialization, such as the value-packed conferences organized by the French Association of Computer and Telecommunications Law (Association Française de Droit de l'Informatique et de la Télécommunication, AFDIT)!
---
For more information, see:
Do you have other online legal conferences to recommend — maybe around contract drafting and negotiation? Let me know on LinkedIn.
---
Added on August 16, 2022:
The next edition was just unveiled! Called ContractsCon, it will take place on February 16-17, 2023 in Miami and online.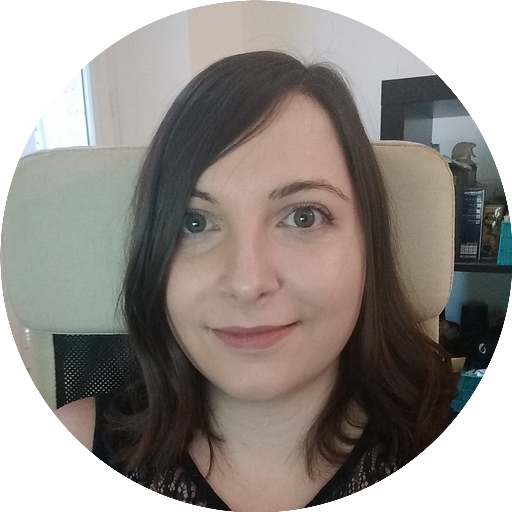 As a language professional, I wear many hats, including legal translator, SEO content writer, and digital marketing coordinator. I use a combination of linguistic, legal, and IT skills to see my clients' projects succeed. On this blog, I share thoughts and information on diverse topics at the crossroads of those fields.