English-to-French translation services for legal professionals
You · Me · Documents · Extras · Q&A · Projects · Plain language · More services
Are you a legal professional?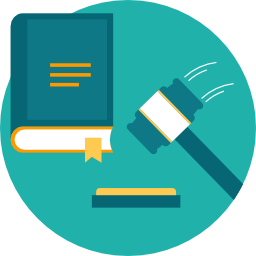 You always have a million things to do, and catering to your internal or external clients is only part of it.
The rest of the time, you do your best to keep up with changes in your practice areas, including IT.
You share your knowledge with your peers and newcomers to the profession. You work on exciting new projects that bring value to your clients.
Focus on what you do best.
I'll translate it into French.
When you or your clients need documents translated from English into French, you should be able to rely on a trusted partner who won't waste your time or require handholding.
Someone who understands both the legal and technical content in IT contracts and cookie policies.
A fresh pair of eyes who can point out potential issues in the original documents and produce clear, accurate translations — sooner rather than later.
Your trusted partner for legal translations
Hello! I'm Gwendoline Clavé, an English-to-French translator based in Marseille, France.
I help IT companies communicate and contract with French speakers, directly or through their legal partners.
A qualified legal translator with a background in information technology (IT), I specialize in contracts, IT law, and data protection.
To keep up with changes in language and communication, I have been trained in gender-inclusive French as well as plain language and legal design.
I put a combination of linguistic, legal, and IT skills at your disposal to see your projects succeed.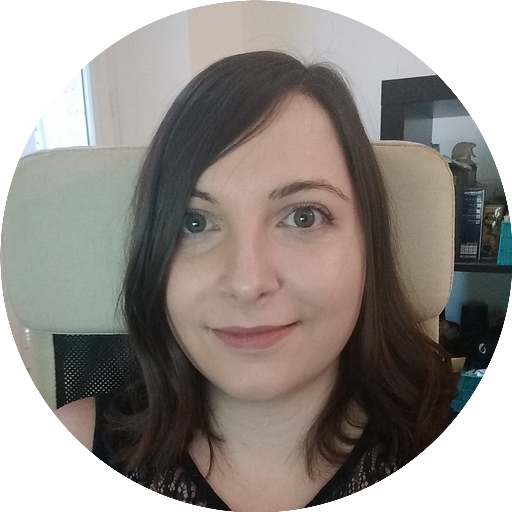 Legal translation from English into French
Contractual documents
Contracts: consultancy, distribution, employment, license, non-disclosure (NDA), non-solicitation, etc.
Terms and conditions of sale, use, service provision, etc.
Articles of association (AoA), power of attorney (PoA), etc.
Data protection
Privacy notices and policies
Information about cookies (banner, settings, etc.)
News and information (GDPR, CPRA, bill C-27, etc.)
Consent forms, data protection agreements, etc.
Legal information
Legal news (bills, decisions, etc.)
Information on another country's legislation
Presentations and training materials
Accessible legal information for non-specialists

Legal technology (legaltech)
Blog articles and websites
Marketing content
Legal and technical documentation
Case studies and interviews
Tailored translation services
I adapt to your audience.
Whether your document is meant for legal professionals or laypeople, I choose the right words and expressions to meet your needs.

I respect your preferences.
I follow your instructions or style guide to craft documents in line with your values and communication habits.

I comply with search engines.
For online content, I apply search engine optimization (SEO) principles as necessary to make your content easier to find.
Questions about my legal translation services
Selected legal translation projects
Data protection
» Compliance platform (legaltech)
Translating documentation, newsletters, and other web content. Some projects focus on data protection laws and news, others on the platform's functionalities, configuration, API, and plugins (for WordPress, etc.).
Contractual documents
» Legal design agency
Rewrote terms and conditions (of sale for one company and of purchase for another) and their annexes (anti-bribery, sustainable development goals, logistics, cybersecurity, etc.) into plain language.
Contractual documents
» Software publisher (CRM)
Translated frequent updates to the terms and conditions of customer relationship management software.
Contractual documents
» Digital marketing agency
Translated contractual clauses related to cookies, an affiliation agreement, and a database exploitation agreement.
Data protection
» Legal design agency
Translated plain language documents (privacy, personal data, and cookie notices) and an article on children's personal data.
Contractual documents
» The Law Boutique Limited (TLB)
Translated the oneNDA non disclosure agreement template and its presentation email into French.
Plain language rewriting of legal documents
Plain language is a set of drafting principles meant to make a document easier to read, understand, and remember. If you would like to know more about this topic, see my article on plain language and legal design.
For a legal design agency, I have rewritten different sets of French terms and conditions from legalese into langage clair (French for "plain language"). The agency's lawyers reviewed my work before submitting it to their client companies. As part of those projects, I designed a plain language rewriting process that I would be happy to tell you about.

When you need a legal document translated:
from plain English into langage clair, I can take care of it without adding back any jargon or complexity;
from English legalese into plain English, I can put you in touch with a British colleague who will rewrite it for you;
from French legalese into langage clair, I can produce a first draft to put you on the right track.
In English or French, I can also analyze your document and make useful suggestions to improve both phrasing and organization, or help you define a plain language strategy.
More linguistic services in French
Content writing
When you need new content for your French website, I can research, plan, write, and optimize blog articles that show your expertise and improve your online presence.
Gender-inclusive French
If gender-inclusive communications are important to you, I can help you design and execute a strategy for the French language.

Proofreading
You can have me proofread French documents to correct any mistakes, make updates in line with your style guide, suggest plain language edits, or get a second opinion on your texts.